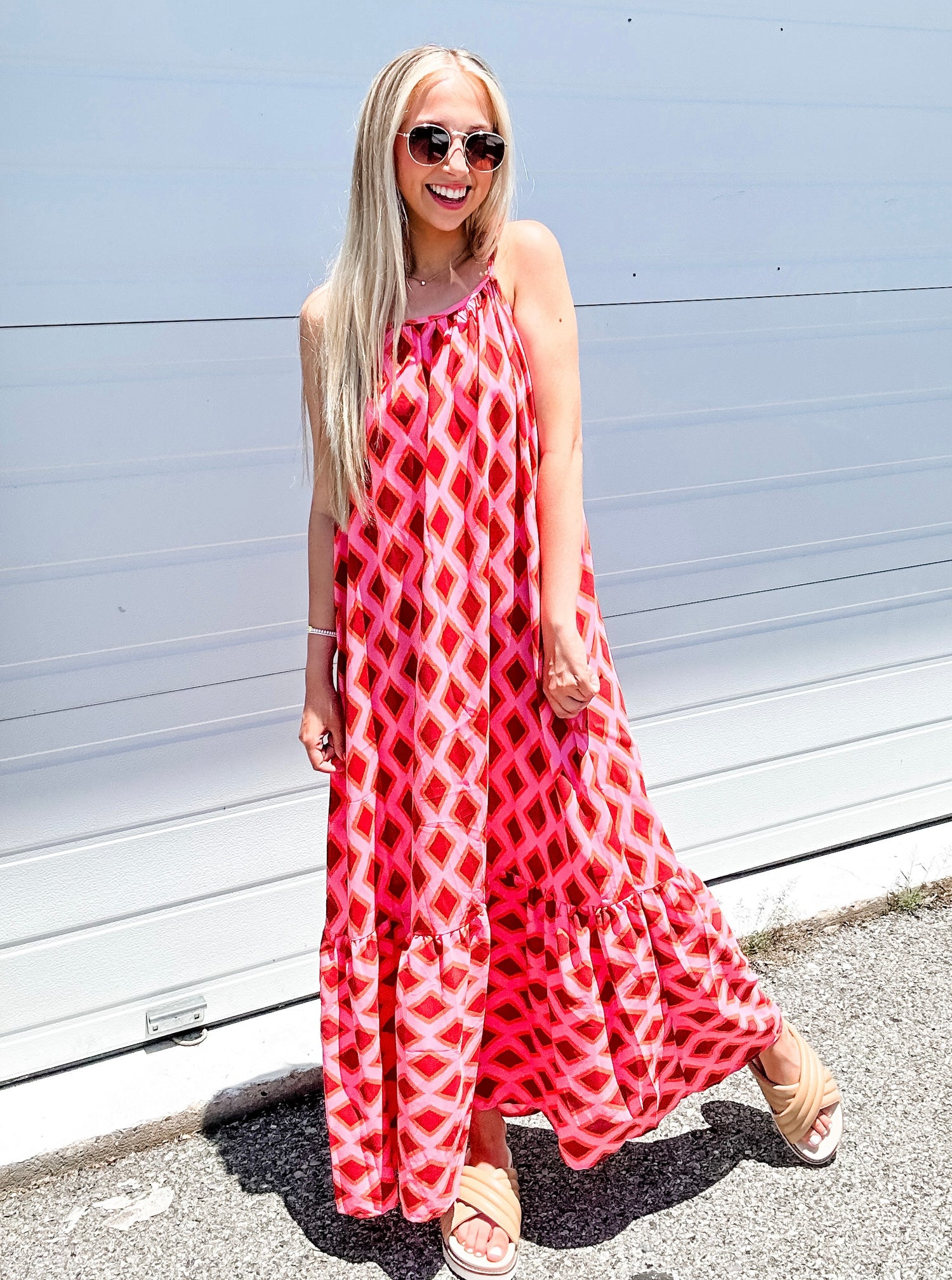 Gorgeous Geometric Maxi Dress in Red
Show off your summer style in this gorgeous geometric maxi dress. Featuring spaghetti straps and a wild print, this will be the perfect party outfit for any fiesta! Spruce up your summer wardrobe and let your inner fashionista shine! Fit is relaxed. 100% polyester. Available in red and blue!
$39
small(2-4), medium(6-8), large(10-12), XL(14-16)
SHOP NOW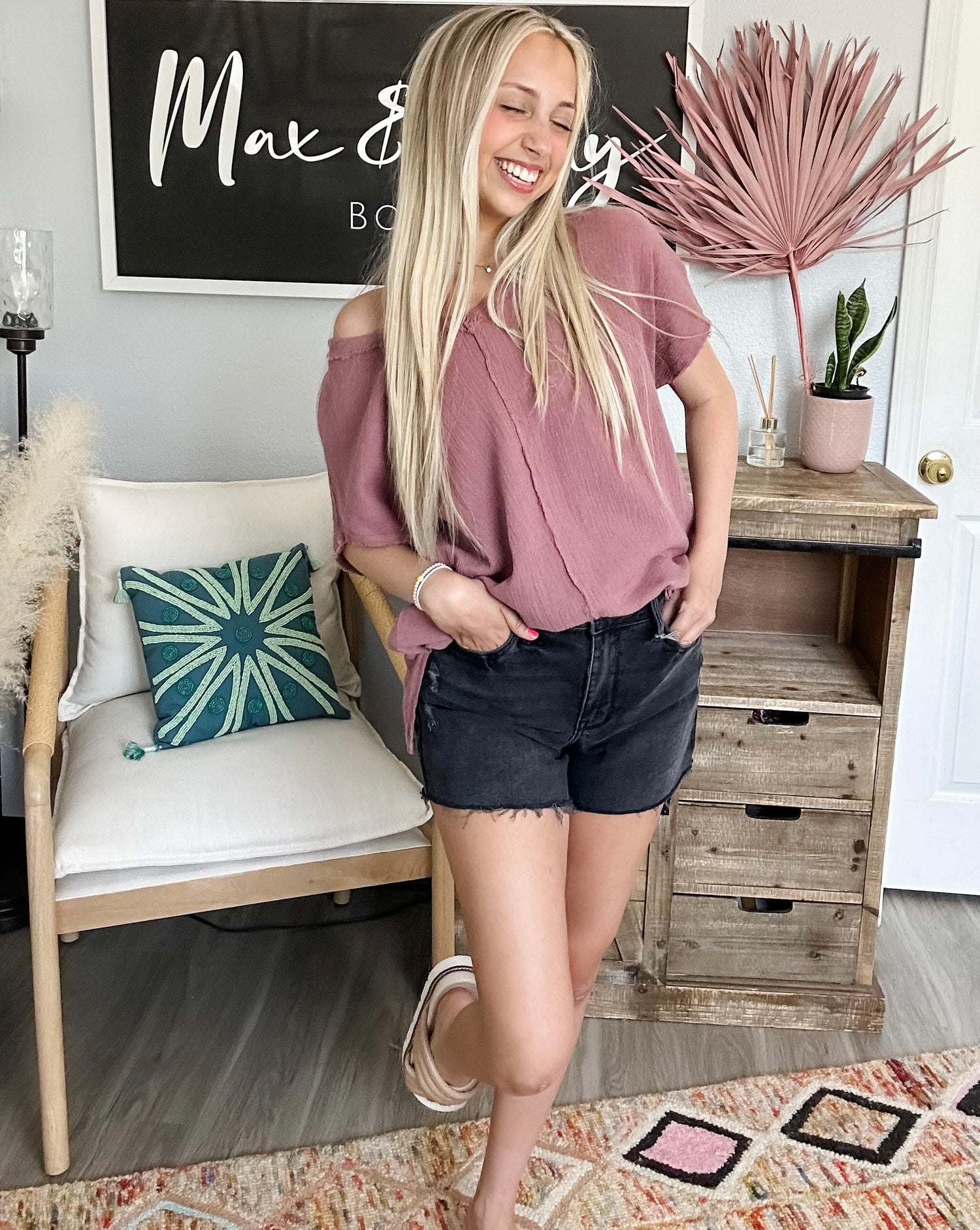 Maddie V-Neck Top in Berry
Make your summer a breeze with the Maddie V-Neck Top in Berry! Perfect for chasing after the kids, running errands, or just loungin' around, this top features a classic v-neckline, short sleeves, and raw edge details for a fun vibe. And it's super lightweight and soft for maximum comfort - not to mention, a relaxed fit for all your activities. 
Price $32
small(2-4), medium(6-8), large(10-12)
SHOP NOW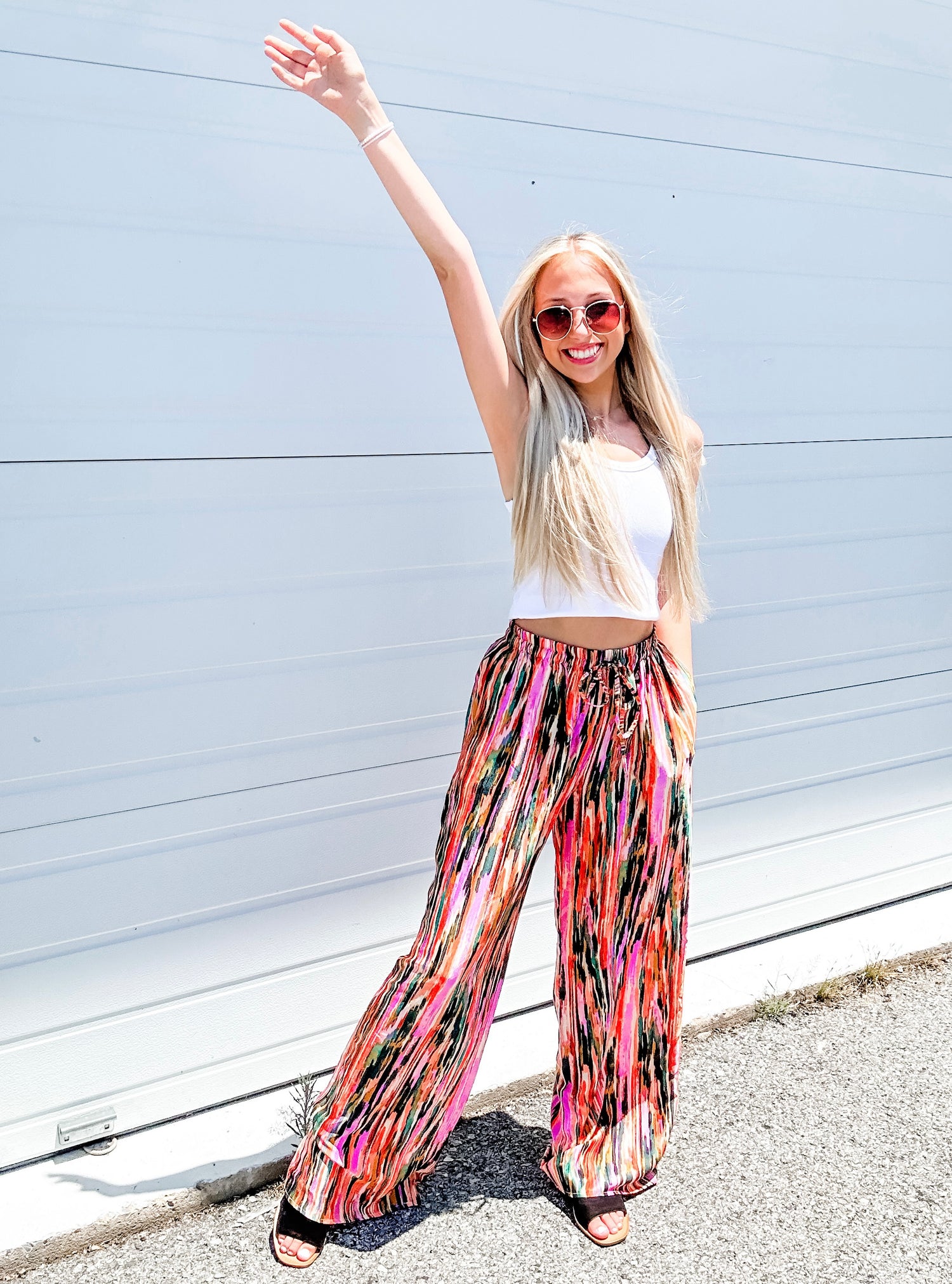 Party Vibes Wide Leg Pants in Pink Multi
Look as gorgeous as ever in these multi-colored, wide leg pants that bring the party vibes to any look! Whether you dress them up or down, these beauties are sure to add some pizzazz to your wardrobe. With an elastic waist with a drawstring for the perfect fit, plus side pockets for your goodies, these unlined and lightweight pants are the bright and fun way to make a statement!
small(2-4), medium(6-8), large(10-12)
SHOP NOW